The New Annie Selke and Kit Kemp Collaboration Is A Spring Dream!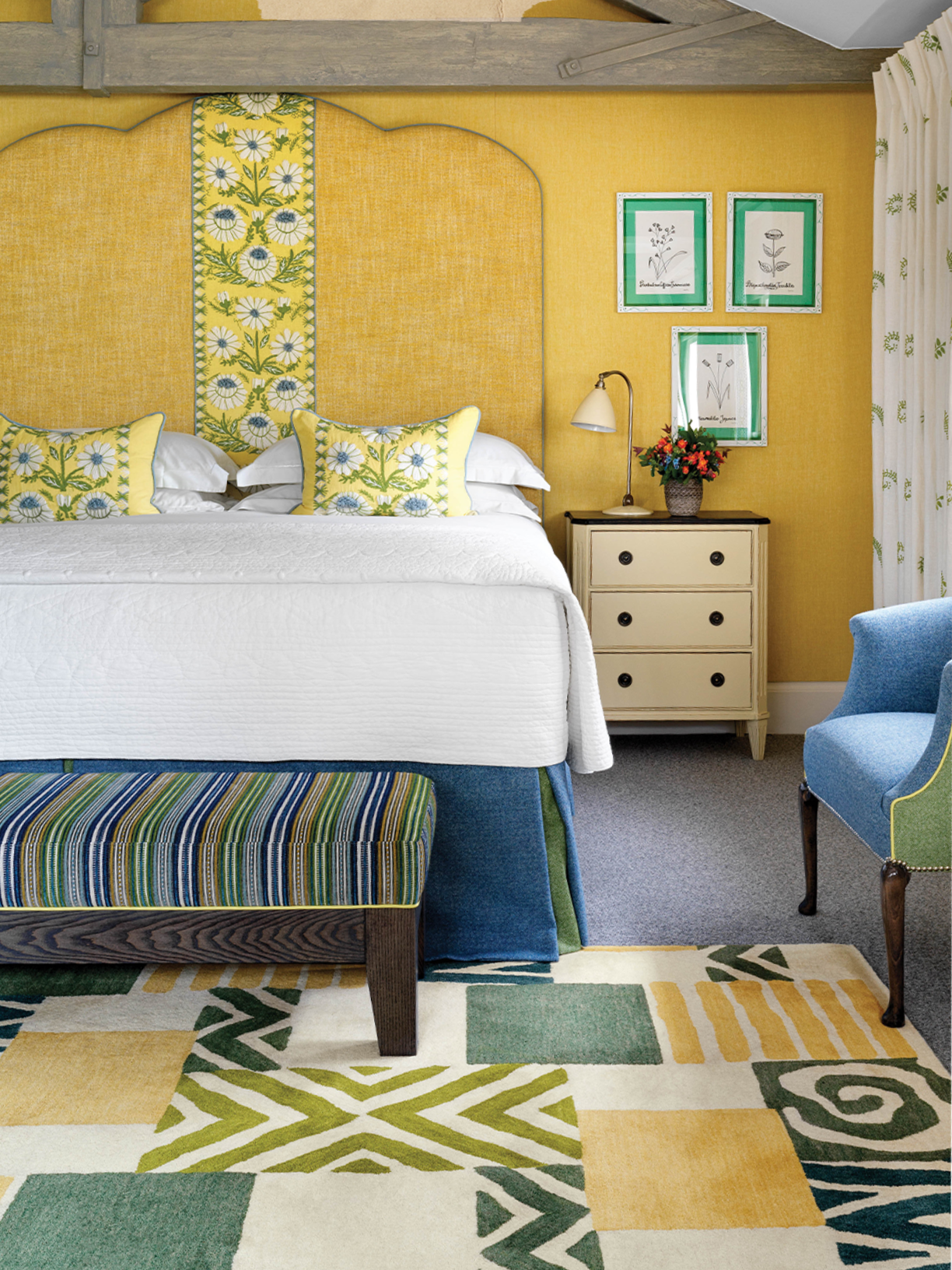 The new collection from Annie Selke is a collaboration with Kit Kemp, the founder and creative director of Firmdale Hotels. The colorful collection of rugs, bedding, and more is inspired by Kit's favorite destinations-New York, London, and Barbados.
I recently watched a webinar where Dennis Scully of the Business of Home interviewed Annie and Kit. The ladies described their collaboration and showed off some of their favorite prints and pieces. Annie attributes the great partnership to the mutual love of textiles and dogs. Kit and Annie collaborated alot over Zoom and said it was easy because they were so decisive. 
One material that I'm excited about is the PET material made from recycled plastics. Kit said of their rugs "You can leave PET out in a hurricane or a snowstorm". Such a great option for outdoor living!
This is a longterm partnership and they plan on adding table top options and say that the collection needs more bedding. 
HAPPY GO LUCKY CORAL DECORATIVE PILLOW, $122.00
The names are so charming! My favorites are Happy Go Lucky and Lily Pad.
After saying "we've been in our tracksuits and sitting on white sofas" for the past two years, Kit suggests adding some of the fun throw pillows. That way, you can embrace color while keeping the neutral sofa. 
Layers and trim really add to a space and this is what Kit is known for in the hotels she decorates. 
There is a GORGEOUS interactive magalog (magazine + catalog) on the site that is linked HERE. It is a fun escape into a world of pattern, texture, and color. I cannot wait to use some of this collection in clients' homes. Are you interested in working with me? Visit my services page and let's get started!