Decorator Ashley Whittaker's "The Well-Loved House" Coffee Table Book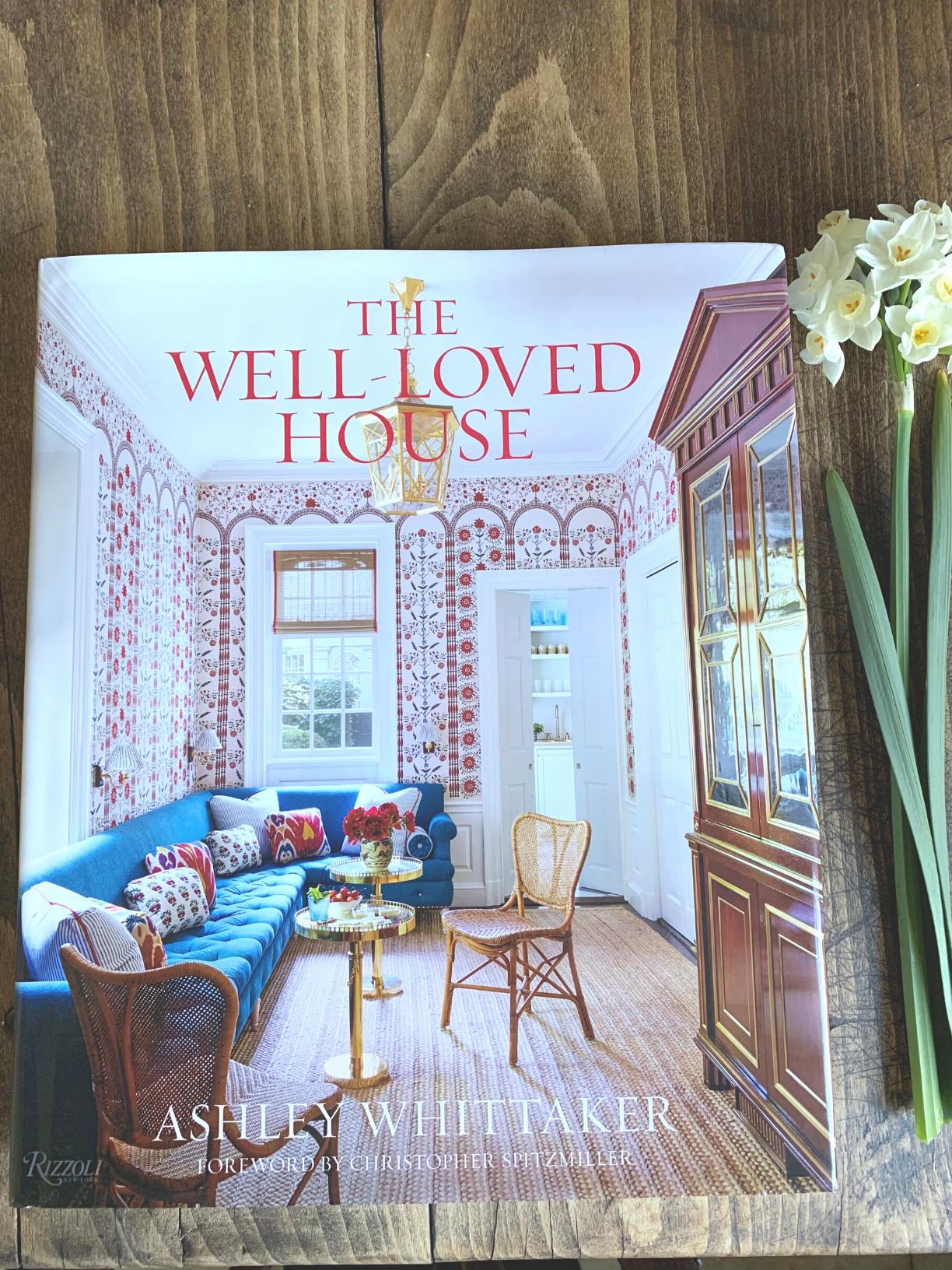 Meeting Ashley Whittaker at a book signing for her coffee table book "The Well-Loved House" was a dream come true for me! Ashley first was on my radar after she was featured in Domino Magazine back in April 2007. I had gone on an interview for a job at Domino (I sadly didn't get the job) and would devour every issue. The Prada headband on the cover model is still on my wishlist after all these years!
Fast forward to last spring and Ashley's firm ordered something from my vintage Chairish home shop! I loved supplying shoppers unique finds from local Mississippi estate sales and charity shops. This brought Ashley's work back to my mind, and lucky for me, she had a book coming out in the fall! I was able to get my copy and speak with Ashley in the Thibaut fabric showroom in Atlanta, Georgia.
My favorite thing about Ashley's rooms is the layers. The wall finishes combined with the patterns and textures in the room create a space that is my idea of perfection. I've poured over this book and loved learning more of Ashley's backstory (nine years working in PR for Ralph Lauren) as well as a crash course in the importance of creating juxtaposition in a home.
The lessons learned from this gorgeous coffee table book are far too many to list and I know I will use it as inspiration in my decorating career. Grab your own copy over on Amazon here.  Happy decorating friends!
Disclaimer: As an Amazon Associate I earn from qualifying purchases. I get commissions for purchases made through links in this post.