Meet the New Grand Millennial Living Room Collection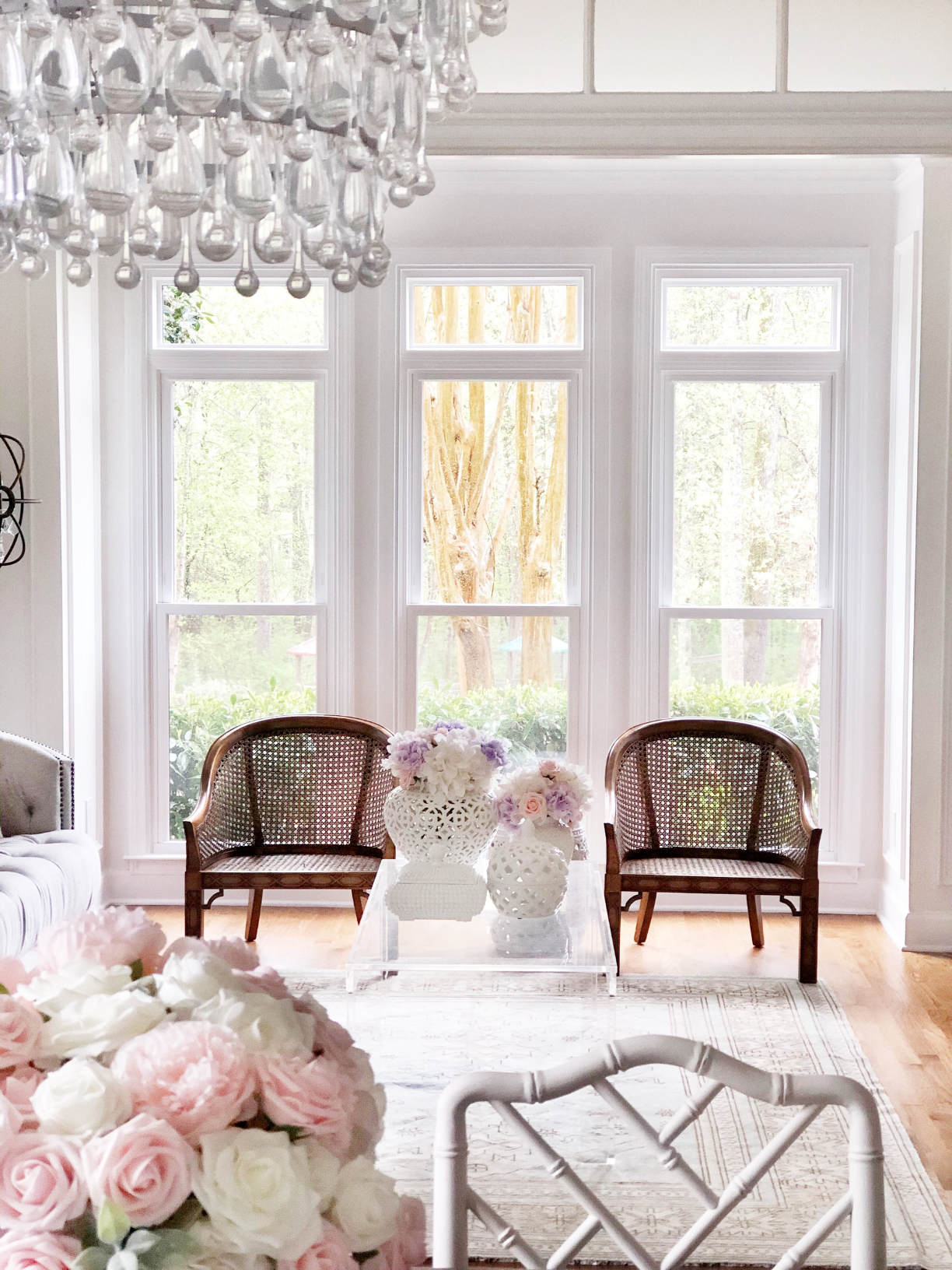 After shopping and sourcing at Mississippi estate sales for 20 years now, one of my favorite interior design styles is what is called Grand Millennial. This decor trend is inspired by traditional design and has a nostalgic feel. 
There are many benefits of shopping my collections versus shopping big box stores. Your space will look like you hired a designer, even though you didn't, plus you'll save time and frustration because you won't be hopping from store to store, trying to curate your own look. Your space will look nicer longer since these collections are based on durability and quality versus fast-fading trends. You will feel more confident about your buying decisions and your space as a whole, preventing stressful returns, second thoughts, and regrets.
Let's talk about the pieces I've picked to help you achieve a grand millennial living room!
A gold leaf mirror is a must-have classic that I use in almost every living room I design. I love the bamboo look of this one.
A classic sofa such as this one will withstand the test of time. I still use my grandmother's similar styled sofa from the 1950s!
The easiest way to update the style of a room is with throw pillows. Layer with other print pillows for that perfect Grand Millennial look.
This planter is the modern day interpretation of an 18th century piece from Colonial Williamsburg, Virginia. Fill with plants, flowers, or fresh fruit.
Tayla Hand-tufted Wool Rug
Rugs pull a room together and ground the space. Always go for as large of a rug as possible. This traditional style measures 9' x 13'.
Still need help? Click to download this guide I created for you! It is full of resources like my favorite designers of the Grand Millennial style, the best magazines to inspire you, as well as my favorite paint colors and patterns.