Shop The Essentials For A Maximalist Style Living Room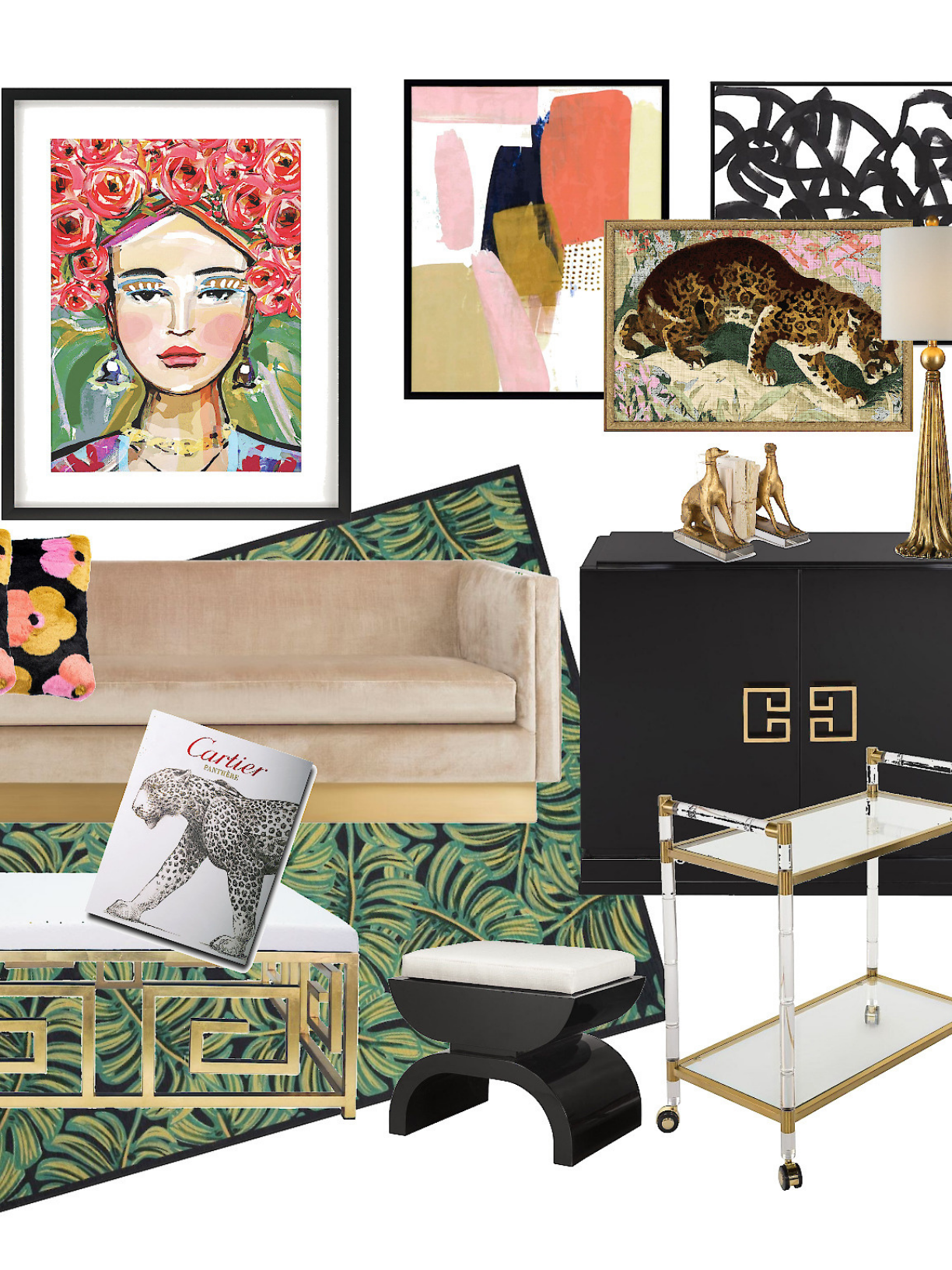 The main ethos behind my brand Mississippi Maximalism is being inspired by the homes and closets of the estate sales and charity shops in my home state of Mississippi. When I would sell at markets and events in other states, people were often surprised to find out I was from Mississippi. I guess they mistakenly thought we live simple farmhouse style lives? My goal is to show how the people's lifestyles are influenced from originally being occupied by the French with the diverse blues and rock and roll culture. 
I put together this mood board of essential products you can shop right now and have delivered to your home to get the perfect maximalist style living room. 
One of the most important elements of maximalism is the use of gold. Whether it is just touches of gold in accents like these dog bookends or as the framework for this coffee table/ottoman, gold gives any space a touch of luxe.
Another essential element is the use of color. I like to use colorful artwork in a space for a maximalist feel. 
Next is texture. The velvet, plush sofa with the faux fur pillows create a luxurious moment for your living room.
Pattern is always seen in a maximalist space and animal print is the ultimate favorite. 
I'm available if you have any questions on how to achieve a maximalist living room, just send me an email or reach out on social!