History Lesson: Designer James Mont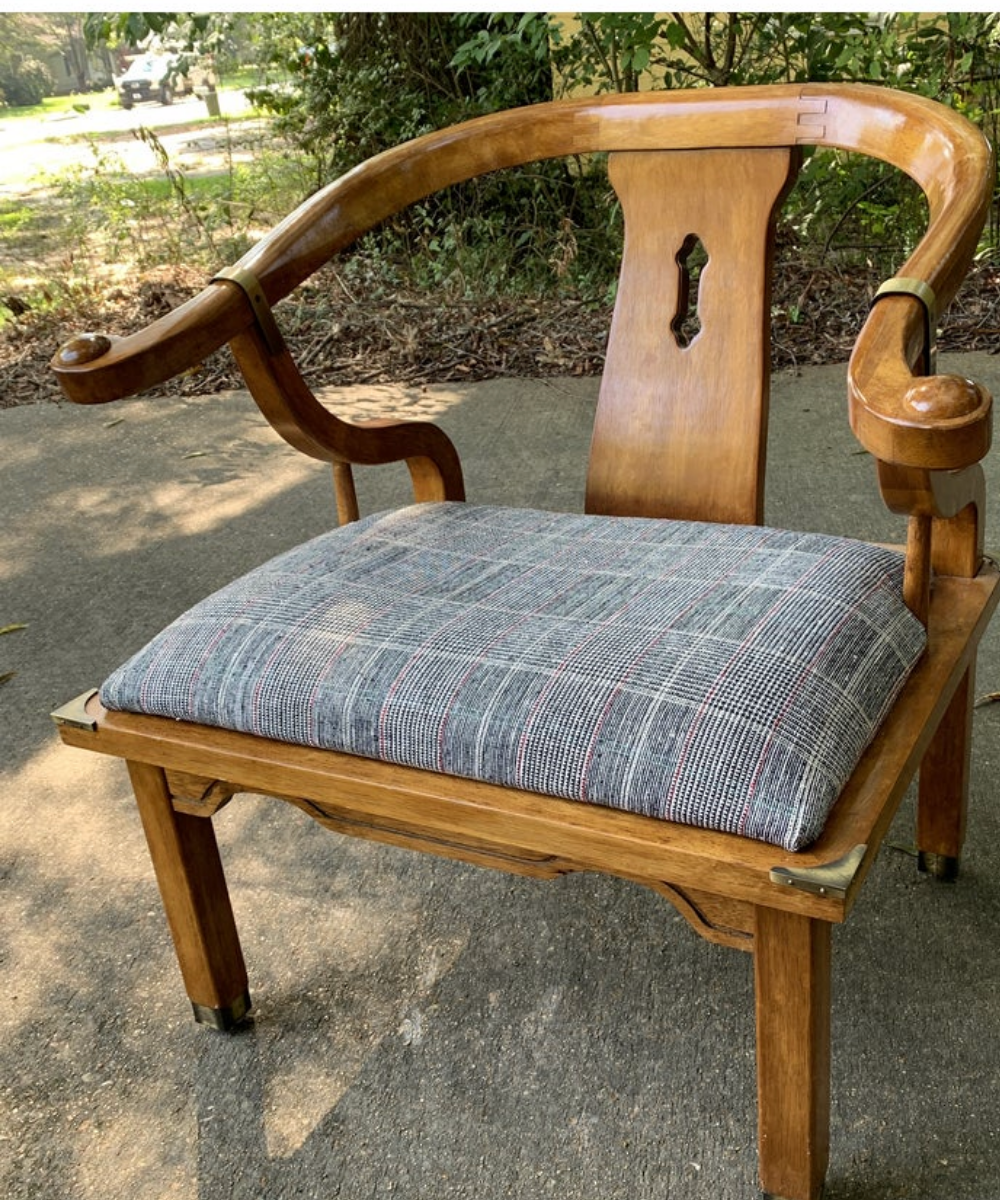 I recently came across a chair at my local Salvation Army thrift store and purchased for $3.50. My mother did some repairs and we recovered it in 1970s suiting fabric from a Tupelo, Mississippi factory. When deciding what to price it at, I did some research and discovered designer James Mont.
James Mont was born in Istanbul and emigrated to the US in the early 1920s. He work in an electrical shop in Brooklyn, New York where he sold hardware and lamps he designed. One of Mont's customers was a local mobster who helped his career take off. He opened a shop in Atlantic City and was hired to redecorate more mob members homes. By the 1930s, James Mont had a successful design business and storefront on Fifth Avenue in Manhattan. 
Image via ToddMerrillStudio from a 2008 Magazine Article
Other stores followed and line of home furnishings was created. Mont's personal life was complicated. He got married and less than a month later, his new bride had committed suicide. James Mont was convicted of assault of lampshade designer Dorothy Burns in 1940 and served time in Sing Sing prison. Dorothy sadly was so humiliated by the attack that she hung herself. Mont later launched a five-story workshop and showroom that employed about fifty workers and had commissions into the 1970s. He died in 1978. 
My chair recovered! View the listing on Chairish.com.
Learning of his personal life was quite shocking but his art deco/Hollywood regency style designs that have touches of Asian influence were highly original, so one can understand James Mont's commercial success and its influence on us today. Jame Mont said "The delicate touch of Oriental spice…is just as necessary in furniture design as it is in fine cooking," and this is still a motto that resonates with many of us today.