Move to Mississippi! Own a Pre-Civil War Bed & Breakfast!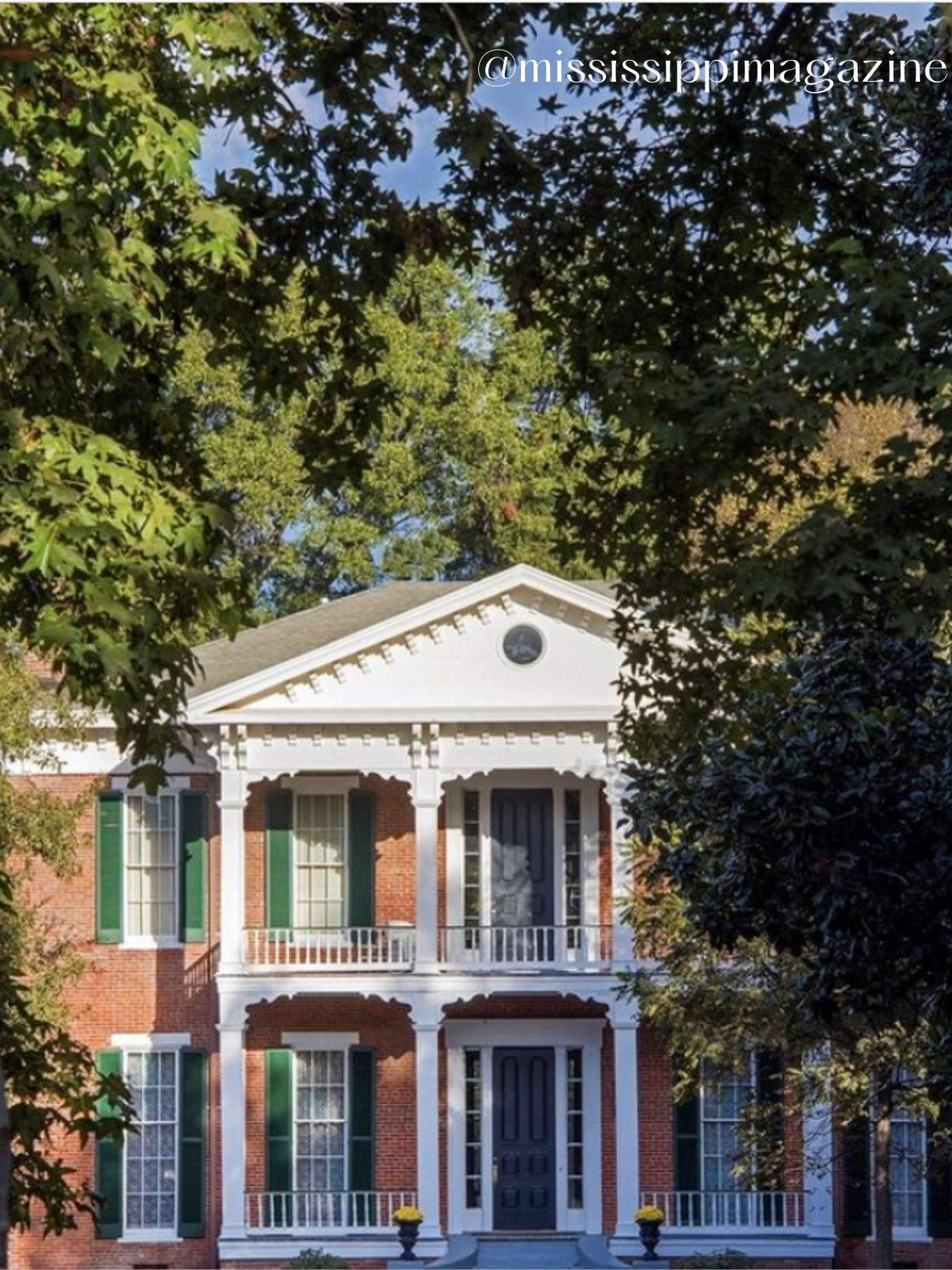 Built in 1858 and located in Greenville, MS. Look at what Reader's Digest named as the most beautiful mansion in Mississippi! I first visited Belmont in the summer of 2013 for an estate sale and quickly developed a crush. Since then, the over 8,000 sq. foot home has gone under a major renovation and is now a bed and breakfast. Listed for $1,150,000, this property is truly one of a kind! I remember on my visit just being overwhelmed by the scale of the blended Greek Revival and Italianate style mansion. 
Located right outside of Greenville, Mississippi on Highway 1, Belmont was listed on the National Register of Historic Places in 1972. The plaster work is jaw dropping! One local legend is that German plaster artists were stranded when the Civil War started and having no means of escape and no other work, they whiled away the war years by carving intricate molding and ceiling medallions into Belmont's plaster. 
Belmont Historic Inn is now a luxury Bed and Breakfast with 8 guest rooms in the main house and 1 in the detached cottage. With ceilings soaring to 14 feet on both levels, every room is massive. During the flood of 1927, it is estimated that 9 feet of water stood inside Belmont. It was later purchased and restored before Governor Dennis Murphree bought the house in the 1940s and converted it into a hunting lodge. Over the next half-century, it was occupied only by hunters and sportsmen. The elegant rooms were filled with bunk beds, mattresses, muddy boots, and deer heads (OMG, can you imagine???). 

Now fully-staffed and highly-operational, Belmont has received an annual gross income of over $130, 000 in the past three years.
I remember during the estate sale how enamored with the back veranda I was. It was the middle of a hot, humid summer, but the calmness of this space on the second floor was so relaxing. 
Truly a one-of-a-kind property! I would love to see someone from out of state purchase it and have a realty show of running the inn. Located at 3498 Hwy 1,  Greenville, MS, 38701, this house is listed for $1,150,000. Click for the link to realtor.com. What do you think of Belmont?