DIY Level Up Grocery Store Orchids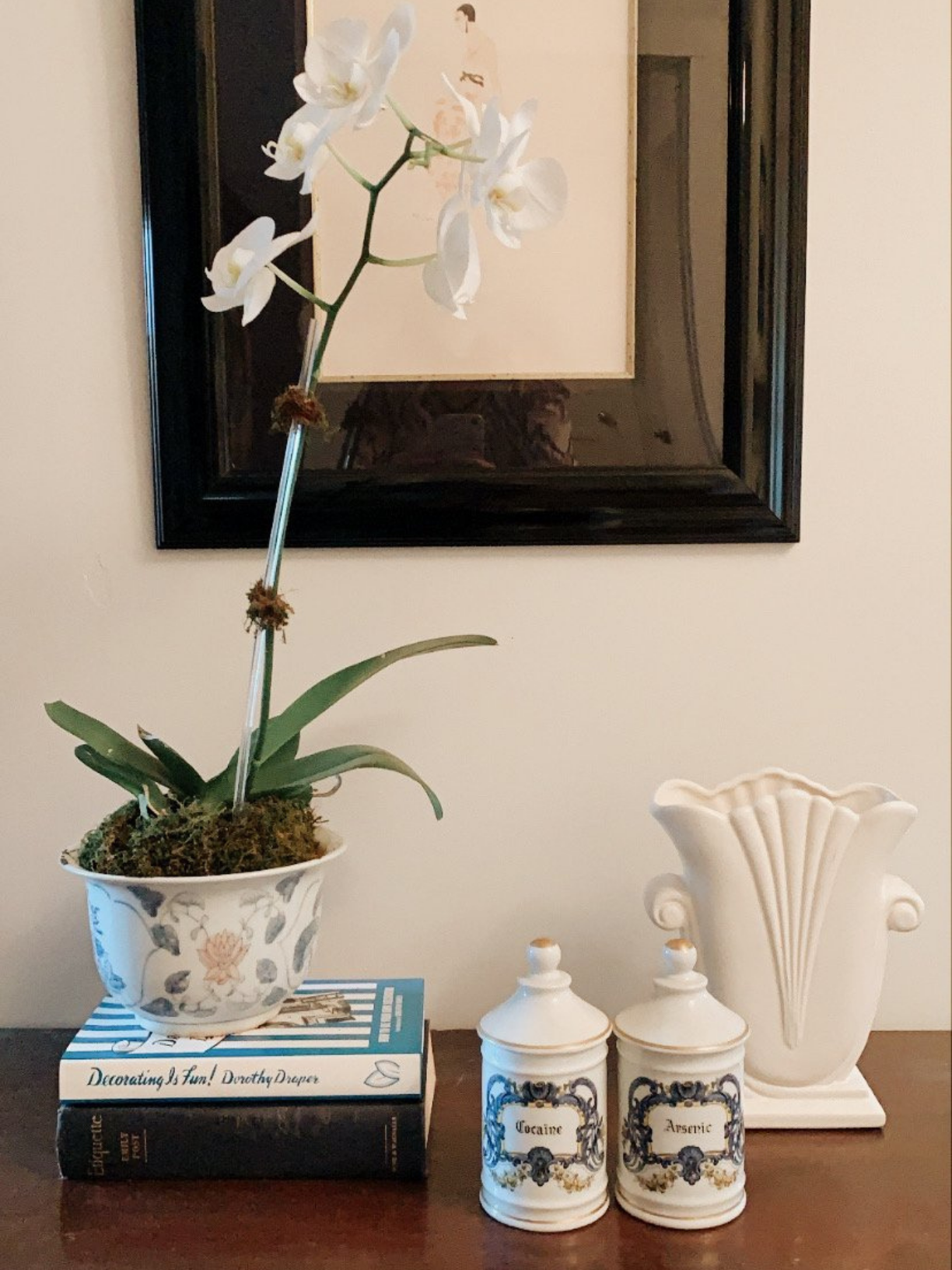 My local Kroger makes grocery shopping so enjoyable! It got a renovation a few years ago and the floral department right at the entrance is a welcome treat. I always zip through and often times long for the gorgeous orchids. Since I frequent estate sales and charity thrift stores, I have a plethora of vintage pots, planters, and vessels that are perfect to level up the orchids. Add in a few supplies (foam, moss, clear acrylic sticks) and you have a designer worthy creation. Make one as a gift and make another for yourself! 
Click the link below to watch on my TikTok!!