5 WFH Essentials I Wish I'd Known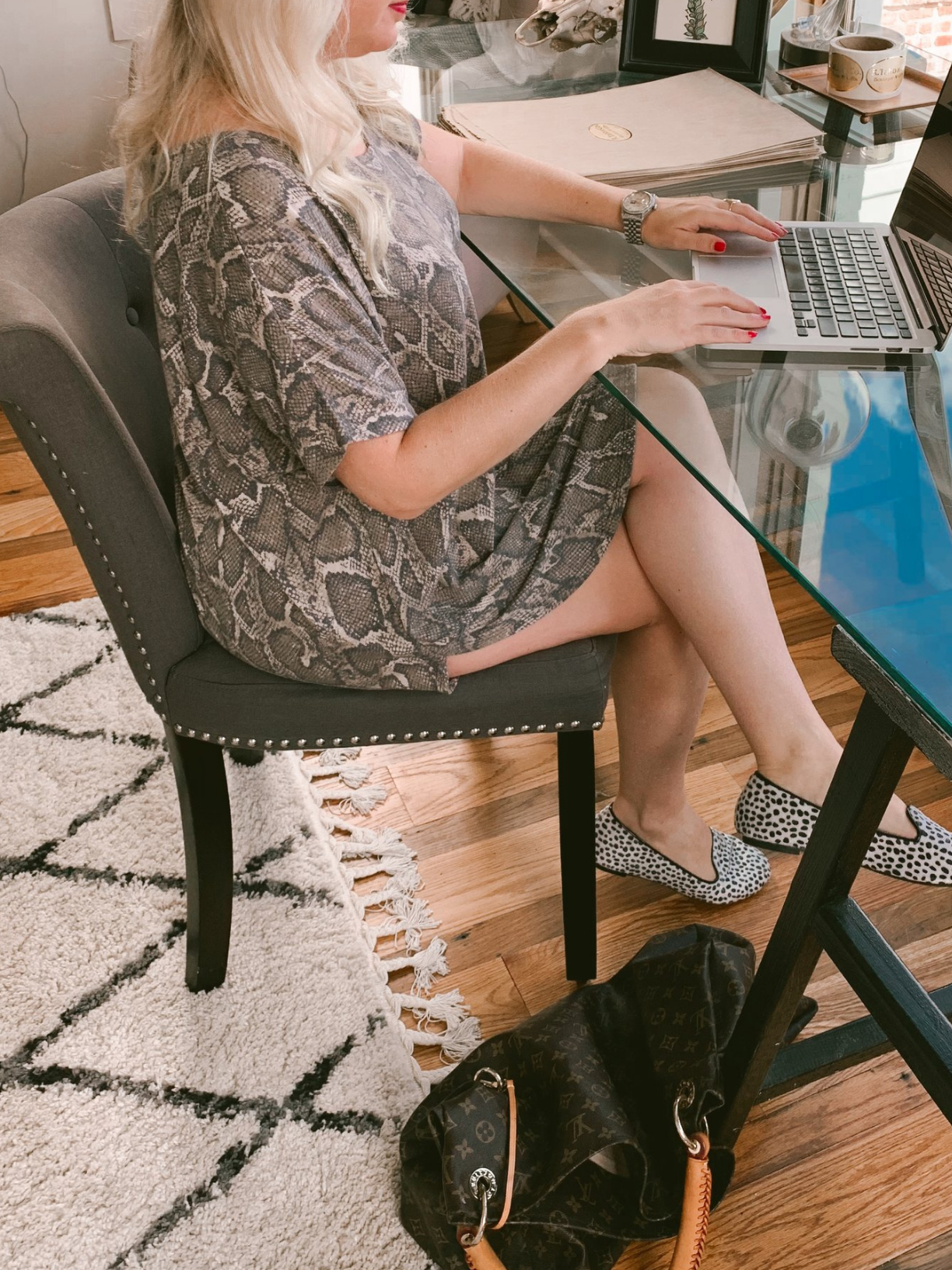 Yes-working from home can be chic 
Work from home life doesn't have to be full of makeshift items. With a little planning, your office space can be a productive as well as a comfortable space.
The first consideration is the space: If you don't have a room to dedicate to your work space, consider making a nook using bookshelves. This will ensure a bit of privacy as well mentally signal that it is work time. The classic gold etagere provides storage as well as privacy. Next, consider the actual work surface. A desk that can later be used as a vanity is a solid investment. Throw in a lap desk for the days when you want to work from the couch. A comfortable but chic chair has become a 
necessity.  Since these will be visible on Zoom calls, consider one that makes a statement. Storage is important in any space but especially in the home. Consider a drawer set that will roll under your desk to maximize space. Task lighting maybe an essential depending on the hours you work. One that fits on your desk surface is ideal. Add in a prop to hold your cell phone and the top of your desk will feel like a mini-command center.  
Finally, mix in vintage like this Florentine waste pail to give some personality as well as fun accessories like colorful pens and pencils. A mirror that is a faux window will reflect light (and works to check your appearance before you hop on a meeting), and a faux plant to gives your workspace some organic life. In the mood for a DIY? Collect some old hardcover books and paint and decoupage them.
Now that you know the basics, ready to shop? I made an easy to shop design board for you of products to set up your office space and the best part is, it is 100% online! Click to sign up for my emails and get the downloadable WFH Essentials List delivered to your inbox. 

Life has changed in the last six months for everyone. What has been your largest concern on making the switch to working from home?  Comment below and let me know!