Top 3 Considerations when Designing Outdoor Spaces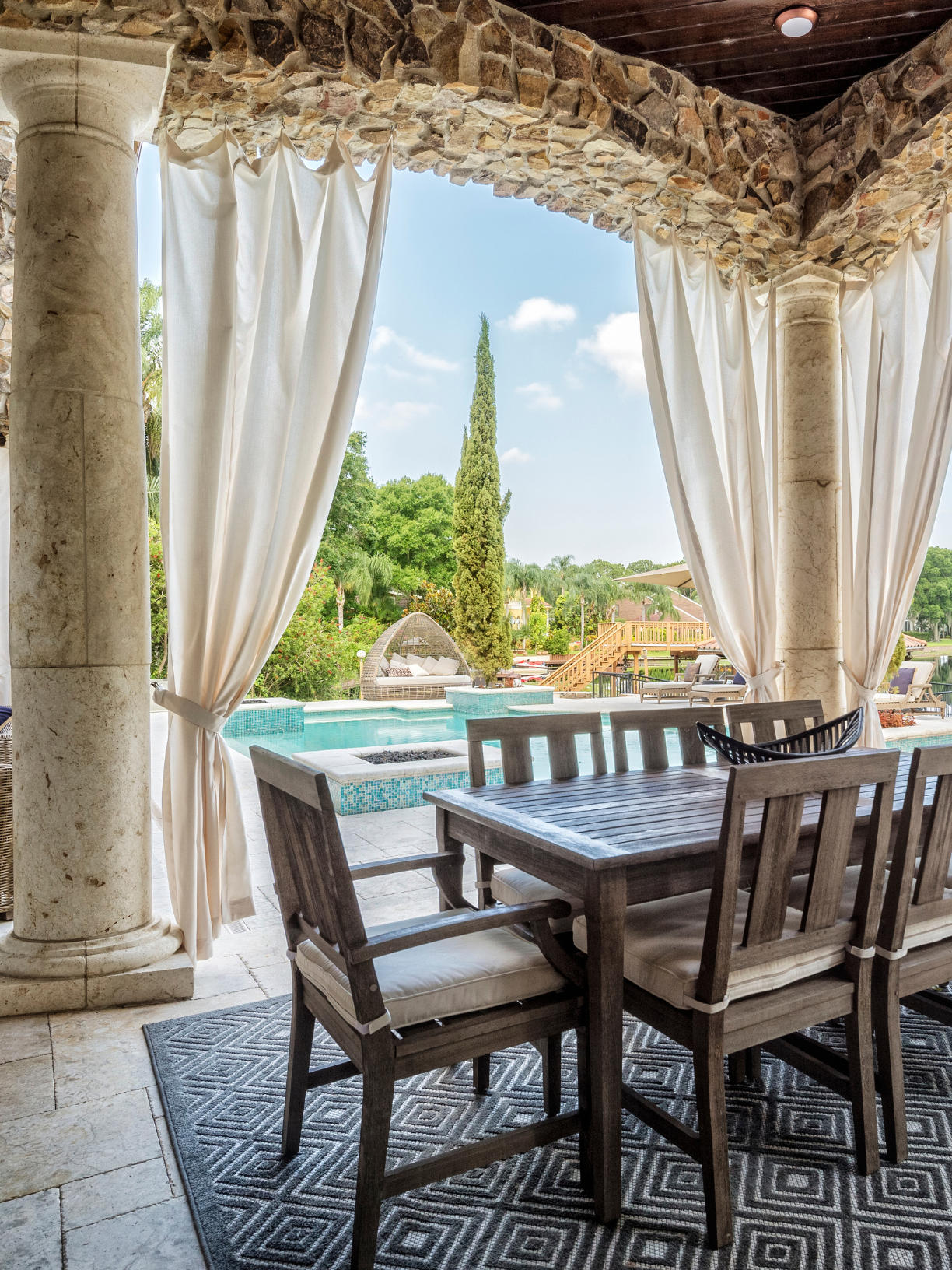 Summer time means more time outdoors! Creating an outdoor living space that offers the environment you need right now (whether that is tranquility, an entertainment space, or a place to connect with family) is very important to creating a home and lifestyle that inspires you. Read on for the top 3 considerations when when designing outdoor spaces.
Step 1: Imagine Your Ideal Function
Imagine how you would love using this outdoor space. Really use your imagination and dream. Are you craving a spot for morning coffee as a couple? For solo book reading and reflection? Or maybe a space to cookout and watch football games with family?
Step 2: Bring the Indoors Outside 
Outdoor spaces aren't so different from indoor ones. Think of the comforts of the indoors and how you can incorporate these in your outdoor living space. An idea for decorating outdoor is to layer the space from the ground up: starting with a rug, then furniture, then fabrics, then accessories. 
Step 3: Consider Outdoor Furniture Options
Since outdoor furniture is exposed to more elements, the wear and tear furniture will get outdoors is factor. There is an alternative: outdoor furniture designed to last. One of my favorites is all-weather wicker. It holds up better than wicker made from natural fibers which can dry out and become brittle. 
Final Words of Wisdom
Creating a more live-able outdoor space in your home will quickly become your favorite "room" in your home. It feels good to be in the fresh air. Plus, outdoor spaces are used for leisure activities and we could all use more relaxation.