Move to Mississippi! Own a 3 Story Mansion!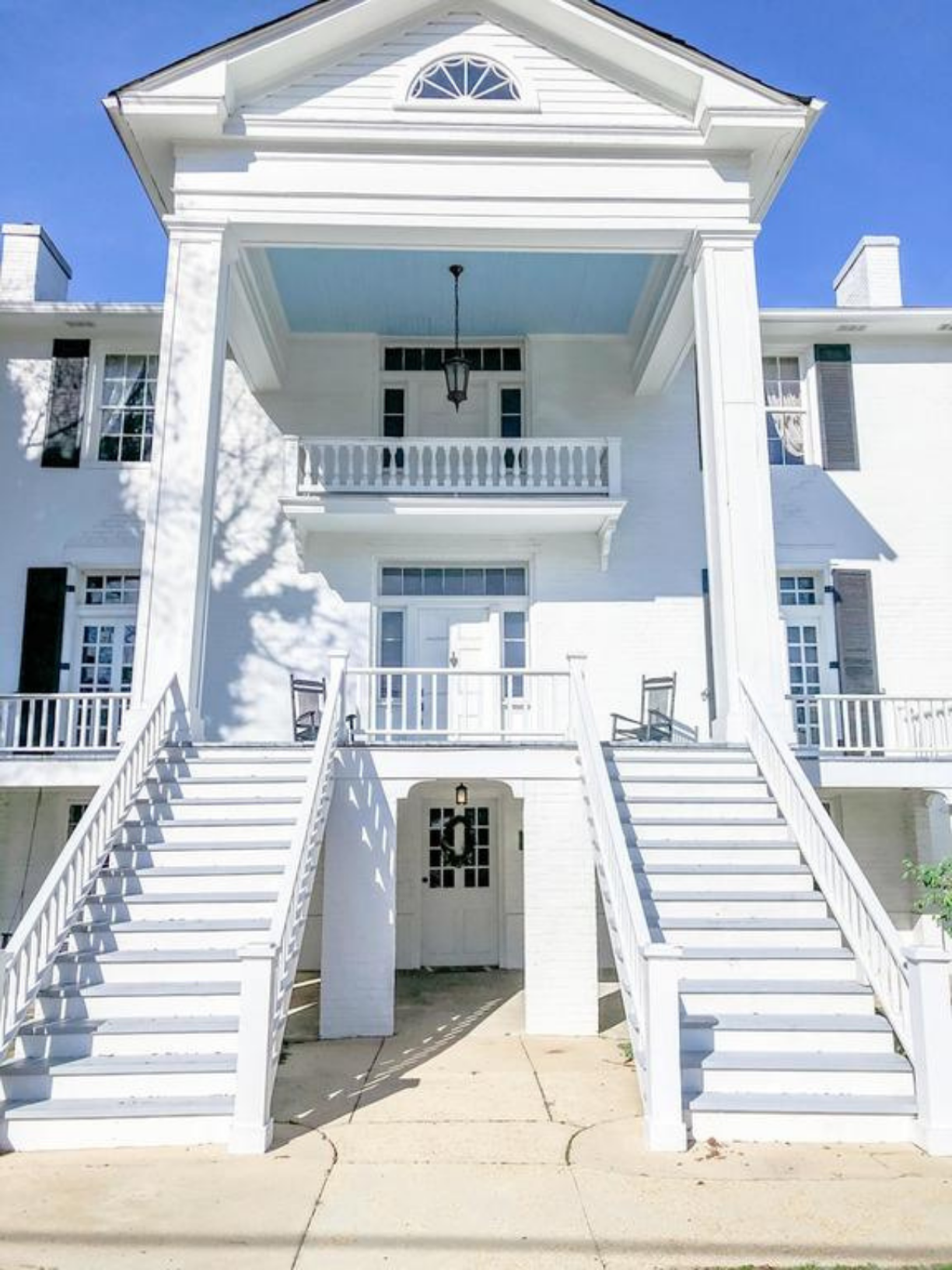 Built Before the Civil War and located in Columbus, MS, next on my list of the Move to Mississippi series is this beautiful home located right across the street from Mississippi University for Women. This property caught my eye about 5 years ago and has since been renovated. The home sale is already under contract with a sell price of $299K and is located at 1411 College St, Columbus, MS, 39701.
The 3 levels, huge front porch, balcony off of the 3rd level, and large porch on the back are all so striking, Inside, the original hardwood floors have been kept throughout the house and the parlor room off of the second floor is still adorned with the original plaster work. Bathrooms have clawfoot tubs and marble tiles. There is a 2 car garage in the back and fenced in back yard. Kitchen has been remodeled with granite countertops and stainless steel appliances. Home is within walking distance to downtown and close to shopping, restaurants and MUW.
I'm so excited to see what the new owners do with the home! For more details, view the listing on realtor.com.